SIGNATURE SCENTS
These fragrances are the most unique aromas of our collection.   All of our perfumes are a blend of essential and fragrance oils developed through years of trial and error.  No other perfumes are as rich and sensual.
Purple Sage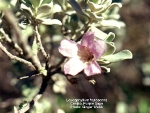 This desert plant offers a floral fragrance with a woody undertone. Early settlers in the Southwest recognized this plant's special aroma – an unusual scent that makes it one of our most popular perfumes.
Midnight Cereus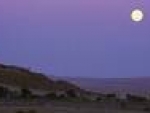 The midnight desert provides one of our most sensuous aromas. The exotic Midnight Cereus buds in early evening in late June and early July and reaches full blossom by midnight.
Yucca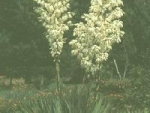 This enchanting perfume comes from New Mexico's state flower. Topped by a crown of creamy bell shaped petals, the Yucca blooms in early summer, giving off a fresh, clean aura.
Cactus Flower

For a softer scent, the theme of this fragrance is taken from the attar of the Prickly Pear, a common cactus of the Southwest. Its yellow blooms produce a mildly spicy scent that catches the imagination.
Pinon:  For Men and Women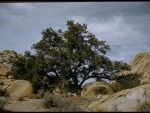 The Pinon Pine has been used for centuries on cool desert nights to warm hearth and home with a rich smooth earthy aroma.  From the blunt needles of the twisted Pinon Pine tree comes this unique scent. Its tang mellows into a lingering, pleasing sensation.  We have captured this unique fragrance and made it available in a rich perfume, sensual body mist cologne or dynamic, full-bodied after shave.   Loved by men and women alike, the right balance can be found for your unique body chemistry.
THE DESERT COLLECTION
These perfumes were extracted from a variety of southwestern plants that provide a refreshing reminder of the unique fragrances of a spring morning in the great Southwest.
Desert Jasmine
Though reminiscent of the French Jasmine, this fragrance is excitingly different. Desert Jasmine thrives in arid canyons, its savor brings to mind the desert's charm and beauty.
Desert Rainbow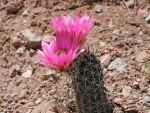 This fragrance was formulated from the rare bloom of the Rainbow Cactus, a native of the desert grasslands of the Southwest. Another of the soft, sweet aromas that occur for such brief moments in the life of the desert charm and beauty.
Desert Bouquet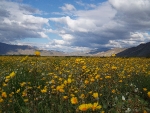 The scents of five desert flowers are blended to produce this fascinating essence. The fresh aromas and heavy oils unite to make this an unusually long lasting perfume.
Desert Mistletoe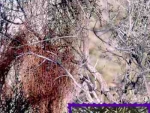 From the mistletoe vine that grows in the cottonwood and mesquite trees of our arid lands. The small yellow green flowers produce a sweet romantic essence.